Hey, look what I stepped on!
Monday, March 28, 2005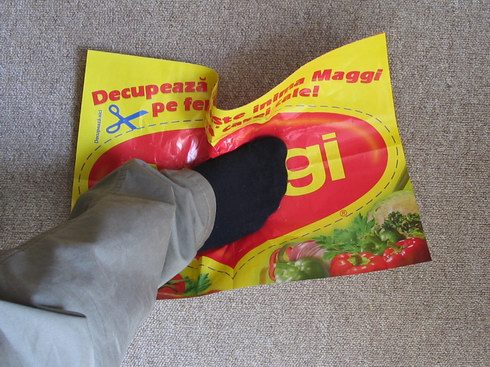 OK, I admit this was staged. But I think I'll print the "alternative campaign's" sticker soon and I might even post it in my window because this damn campaign is really starting to drive me nuts. I'm far from being alone, but I won't give any links because I didn't check my newsreader for a while and I don't want to omit anyone who posted about this.
UPDATE Here's something extra for those of you who want a cool avatar. Just make sure you don't get your ass banned from those family friendly boards.